News
We bring news, a list of events that await us in Europe 2018

Updated 06. 09. 2018

NECROPOLIS - TANEXPO WORLD Russia 2018 - Moscow, Russia
17 - 19 Október 2018
webpage: http://necropol-moscow.ru/en/
---
Forum PANASEF - Zaragoza, SPAIN
25 - 27 Október 2018
webpage: http://forum.panasef.com/
---
SLOVAK FUNERAL 2018 - Trenčín, Slovensko
8 - 10 November 2018
webpage: http://www.expocenter.sk/
---
FUNERGAL 2018 SPAIN - Ourense, Spain
9 - 10 November 2018
webpage: http://www.funergal.com
---
MEMENTO 2018 POZNAN - Poznan, Poland
15 - 17 November 2018
webpage: http://www.mementopoznan.pl
---
POST VIVA 2019 SLOVENIA - Gornja Radgona, Slovenia
6 - 29 Marec 2019
webpage: http://www.pomurski-sejem.si
---
FUNERMOSTRA 2019 -SPAIN - Feria Valencia - Spain
22 - 24 Máj 2019
webpage: http://funermostra.feriavalencia.com/
---
NFE - FUNERAL EXPO 2019 - UK - Stoneleigh Park - UK
7 - 9 Jún 2019
webpage: http://www.nationalfuneralexhibition.co.uk/
---
NECROEXPO 2019 - POLAND - Targi Kielce, KIELCE - POLAND
14 - 16 Jún 2019
webpage: http://www.necroexpo.pl
Expo Center Trenčín
Trenčín is a geographical centre of the region Stredné Považie. Trenčín is the 9
th
largest Slovakian town with its population.
At the present is Trenčín the important center of trade, economy, culture and sports. Several institutions and companies have their subdivisions and place of business in here. Expositions and fairs have a long tradition in this town.
You can find more information about culture, sports, relaxation, services and accommodation by visiting the website
virtual Trenčín
.
History
Trenčín is a county town, the important economic, cultural and exposition center of region Stredné Považie. The oldest known evidence about Trenčín can be found in the archives since 1111, but existence of the town dates back to Roman times with name Laugaricio. Roman inscription on the castle rock is the proof. It is also a testimony of the winning battle of the Romans over the Germanic Quadi. The town under the Trenčín castle was around the 1296 the seat of the powerful magnate Matúš Čák who controlled most of what is now present-day Slovakia.
Larger map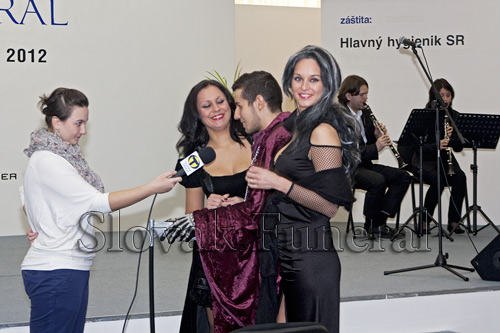 Interview with mascots exhibition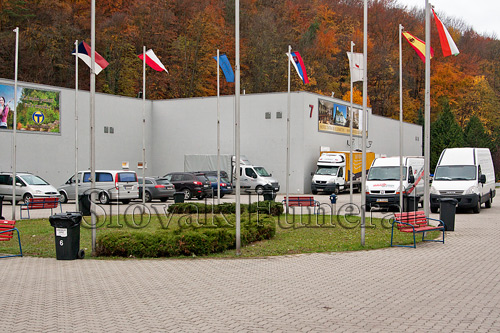 Expo Center


More pictures in the gallery Slovak Funeral 2012