Expo Center
Genesis of company is associated with the oldest exposition, which has been held here since 1963 – an exposition of fashion and clothing
Trenčín the town of fashion
.
EXPO CENTER a.s.
in Trenčín is an organisation which main activity is preparation and organisation of trade fairs and expositions. Its exhibition area is in the north-eastern outskirts of the town, surrounded by the quiet environment with access road and with security car park. The total size of the company is 35,000 m
2
, whereas the total exhibition area is 18,000 m
2
, including 7,000 m
2
of indoor exhibition area and 10,000 m
2
of outdoor exhibition area. Trenčín region offers great opportunities for sports, rehabilitation and cultural activities. If you would like to combine your duties with time-out activities, rehabilitations or culture, exposition will provide a flexible package of services to meet your needs.
Click on the picture for maximize size
Location
The area of exposition is only a few minutes in distance from the city centre, but it is situated in the quiet environment surrounds with nature. At the expositions are available restaurant services. You can use a lecture hall for your meetings with business partners in the pavilion 3 and presscenter provides printing services for journalists in the pavilion 4. There is also a large-capacity car park. Learn more from the accompanying plan of exhibition area.
Illustrative images of various events Expo Center Trenčín
Expo Center Trenčín
Trenčín is a geographical centre of the region Stredné Považie. Trenčín is the 9
th
largest Slovakian town with its population.
At the present is Trenčín the important center of trade, economy, culture and sports. Several institutions and companies have their subdivisions and place of business in here. Expositions and fairs have a long tradition in this town.
You can find more information about culture, sports, relaxation, services and accommodation by visiting the website
virtual Trenčín
.
History
Trenčín is a county town, the important economic, cultural and exposition center of region Stredné Považie. The oldest known evidence about Trenčín can be found in the archives since 1111, but existence of the town dates back to Roman times with name Laugaricio. Roman inscription on the castle rock is the proof. It is also a testimony of the winning battle of the Romans over the Germanic Quadi. The town under the Trenčín castle was around the 1296 the seat of the powerful magnate Matúš Čák who controlled most of what is now present-day Slovakia.
Larger map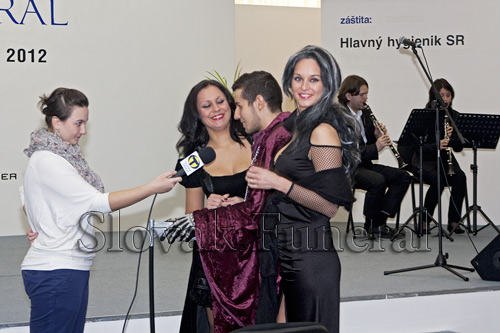 Interview with mascots exhibition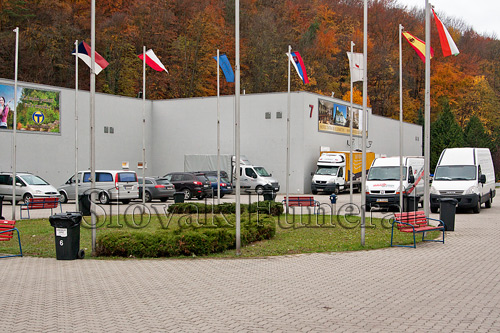 Expo Center


More pictures in the gallery Slovak Funeral 2012